Tree Talk
- Tree Expert – San Antonio, New Braunfels and Boerne
Arbotom®-sonic tomography
We now have the most advanced scientific equipment available to detect decay in trees and structural roots. This non-invasive technique allows us to see the location and amount of decay in trees. This is critical in deciding whether to remove or keep an important tree. This technology uses stress waves that are measured for velocity through the wood. Since there is a very high correlation with the speed of the stress waves and the condition of the wood we can run this data through a computer and get a colored image of the tree's cross section.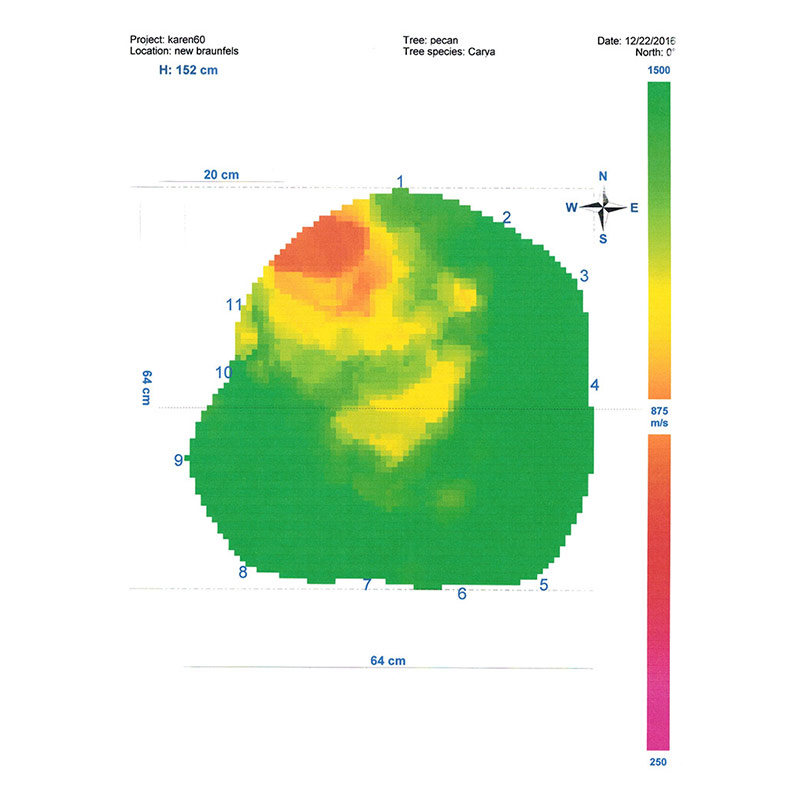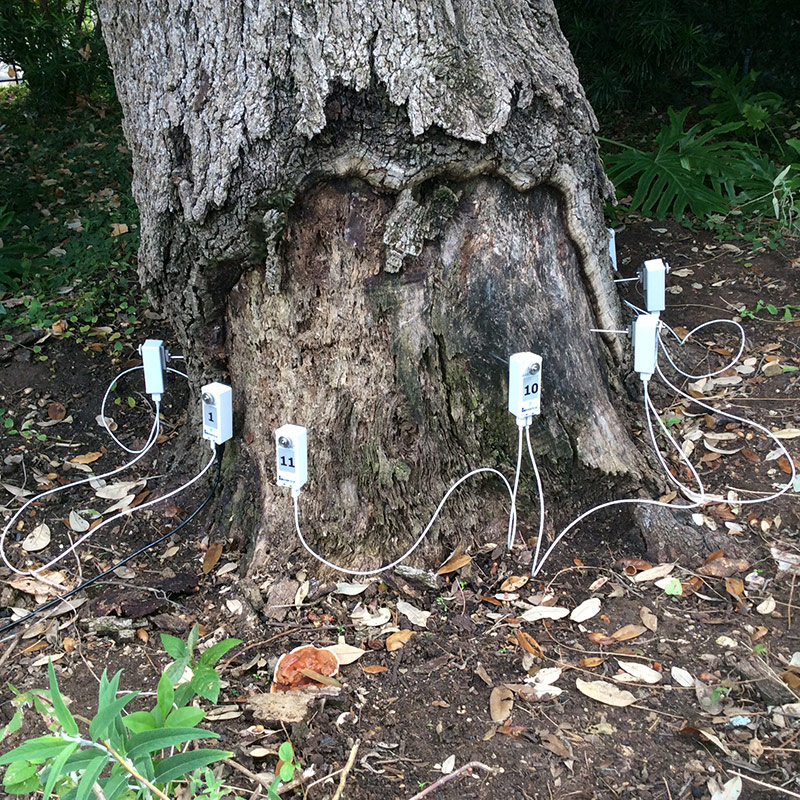 Time to Fertilize
Early spring coming soon and it is time to fertilize trees and landscape plants. You should match your fertilization to your objective, i.e. do you want maintenance fertilization? or do you need to provide minerals or nutrients that are deficient? Are you trying too push growth or bloom?
The time of year, the product used and the objective are all important in choosing a fertilizer. Contact us today to discuss how best to manage this issue.
---
Certified Arborist | San Antonio, Texas
Tree Doctor is located in San Antonio & provides Tree Care Services throughout Central & South Texas. Including the towns of San Antonio, Comfort, Boerne, Kerrville, Fredericksburg, New Braunfels, Hondo, & the counties of Comal, Kendall, Kerr, Gillespie, Medina, Bexar, & more.
---
Need a tree expert to answer questions and fix landscape problems? diagnosis, treatment, and consulting call 210.826.8555