Tree Risk Assessment
- Arbotom®, Sonic tomography – San Antonio, New Braunfels, Boerne
Trees provide many benefits. However, trees with structural defects can and often do fail causing damage and/or injury. It is important to be able to properly evaluate the structural integrity and level of risk that a tree may represent. We do not want to remove trees unnecessarily but need to identify trees that are dangerous.
Dayton Archer has the ISA's most up to date training with TRAQ (Tree Risk Assessment Qualified).
Arbotom®-sonic tomography
We now have the most advanced scientific equipment available to detect decay in trees and structural roots. This non-invasive technique allows us to see the location and amount of decay in trees. This is critical in deciding whether to remove or keep an important tree. This technology uses stress waves that are measured for velocity through the wood. Since there is a very high correlation with the speed of the stress waves and the condition of the wood we can run this data through a computer and get a colored image of the tree's cross section.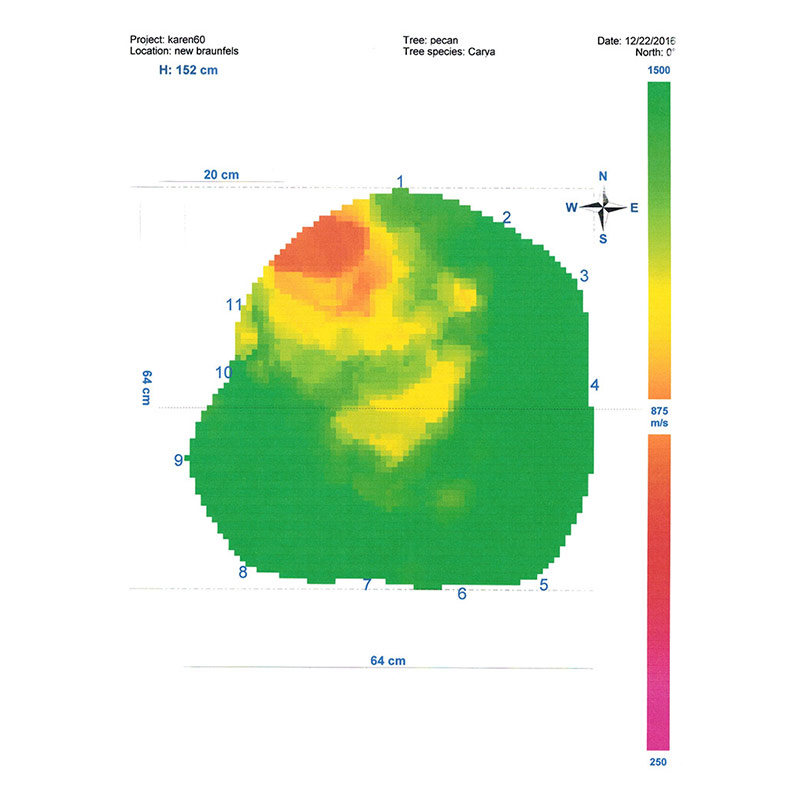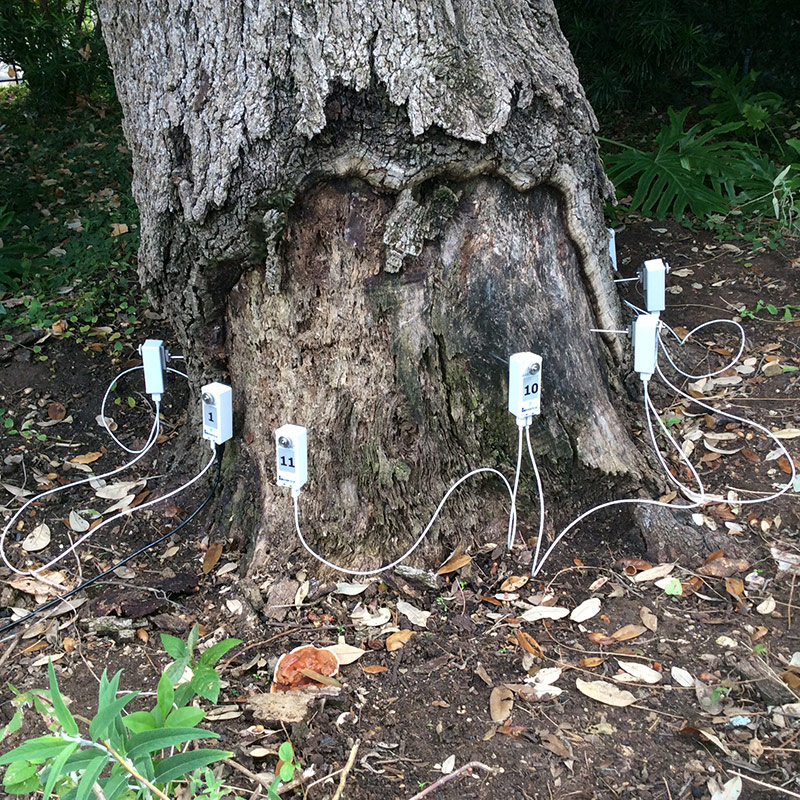 ---
Certified Arborist | San Antonio, Texas
Tree Doctor is located in San Antonio & provides Tree Care Services throughout Central & South Texas. Including the towns of San Antonio, Comfort, Boerne, Kerrville, Fredericksburg, New Braunfels, Hondo, & the counties of Comal, Kendall, Kerr, Gillespie, Medina, Bexar, & more.
---
Need a tree expert to answer questions and fix landscape problems? diagnosis, treatment, and consulting call (210) 826-8555.