Tree Expert
- San Antonio, Boerne, Fredericksburg
Are you having a problem with your trees or in your landscape? Don't guess! Talk to a Board Certified Master Arborist to find out what is really going on.
Dayton Archer is a Board Certified Master Arborist, providing service throughout the Hill Country. We specialize in diagnosing and treatment of Oak Wilt. We offer Plant Health Care solutions for your trees and ornamentals. This includes diagnosis, treatment and consulting.
For over 25 years Tree Doctor has provided quality service to people in San Antonio and surrounding counties. This requires ongoing training to keep up with technology and changes in the industry.
Tree Doctor makes house calls. Call today to schedule an inspection.

About Tree Doctor, Dayton Archer
Training & Certifications
ASCA REGISTERED CONSULTING ARBORIST #587

ISA BOARD CERTIFIED MASTER ARBORIST #1174B

TRAQ-TREE RISK ASSESSMENT QUALIFIED (ISA)

TEXAS MASTER CERTIFIED NURSERY PROFESSIONAL #3819 (TNLA)

CERTIFIED LANDSCAPE PROFESSIONAL #243 (TNLA)

ADVANCED TREE APPRAISAL WORKSHOP (ISA)

ADVANCED HORTICULTURAL STUDIES IN URBAN TREES (TEXAS A&M)

ADVANCED HORTICULTURAL STUDIES IN HERBACEOUS PERENNIALS (TEXAS A&M)

CERTIFICATE OF TRAINING #0005 - IDENTIFICATION AND MANAGEMENT OF OAK WILT .(TEXAS FOREST SERVICE)

CERTIFICATE OF COMPLETION - WATER CONSERVATION IN THE LANDSCAPE (TNLA)

COMMERCIAL APPLICATORS LICENSE - TEXAS DEPT. OF AGRICULTURE

BBA - UNIVERSITY OF TEXAS AT AUSTIN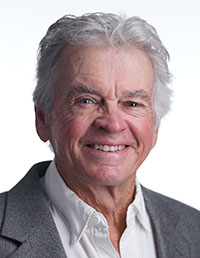 ---
"I believe we need more trees and less concrete"
Certified Arborist | San Antonio, Texas
Tree Doctor is located in San Antonio & provides Tree Care Services throughout Central & South Texas. Including the towns of San Antonio, Comfort, Boerne, Kerrville, Fredericksburg, New Braunfels, Hondo, & the counties of Comal, Kendall, Kerr, Gillespie, Medina, Bexar, & more.
---
Need a tree expert to answer questions and fix landscape problems? diagnosis, treatment, and consulting call (210) 826-8555.